The Living Art Collection
The Living Art Collection exhibits the works of legendary artists on human bodies walking in public spaces. Created by Fernando Morales-de la Cruz, its goals are to inspire, educate and democratize access to art.
ItiMa's Living Art frees the paintings from their frames, takes them of the walls, displaying them instead on human bodies and thereby bringing the muses out of the box.
Art comes to life on a living entity - moving, breathing and traipsing down the streets into city centers. It is free to do what art does best: inspire, challenge, mobilize, liberate and educate.
By transforming the human body into a canvas, ItiMa expels boundaries, encourages, protects and defends freedom of expression, and advocates for social equality and diversity. ItiMa is revolutionizing the ways in which we experience art, enhancing its power and its propensity for local and global impact.
This is an invitation for you to join us in any way that you choose. Be creative. Lend your artistic talent. Paint. Let yourself be painted. Bring us to your city. Sponsor a Living Art piece. Share this call to action with others. Do not remain indifferent.
Use your talents, your resources, and your promise, to do something significant.
Be courageous, be generous, and HELP US PAINT A BETTER WORLD. Contact: livingart(at)itima.org
Facebook:
Spiegel photo report on ItiMa's Living Art Collection on March 2012: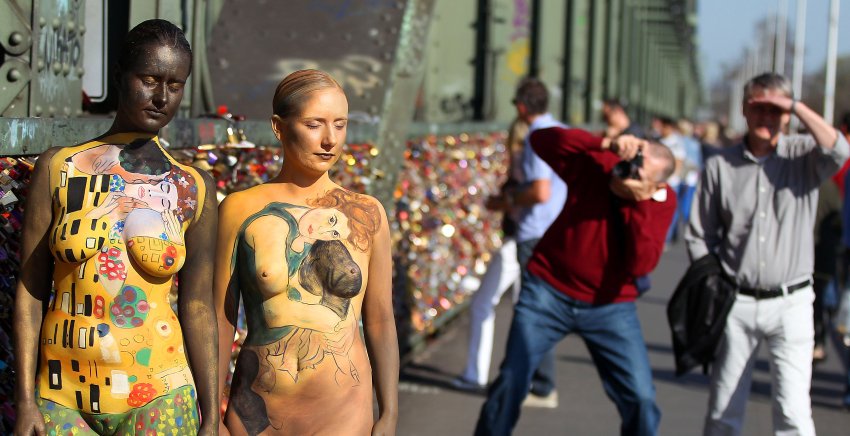 There have been more than 450 publications about ItiMa's Living Art Collection since March 2012: